A degree in veterinary science allows you to enter into the biomedical science or animal health career fields as a veterinary scientist and qualify for admission to a veterinary medical school. Veterinary science courses are designed to broaden your knowledge of anatomy, biochemistry, histology, immunology, molecular biology, pathology, pharmacology, toxicology and virology as they relate to diverse mammalian species.
College

Hours Required

120 credit hours

Minors Available

Areas of Focus

Veterinary Medicine

,

Biomedical Sciences
The Nebraska Difference
Take your learning beyond the classroom and gain experience for a strong application
Work 1-to-1 with dedicated faculty
Gain experience in veterinary and animal production research
Accelerate your path to becoming a veterinarian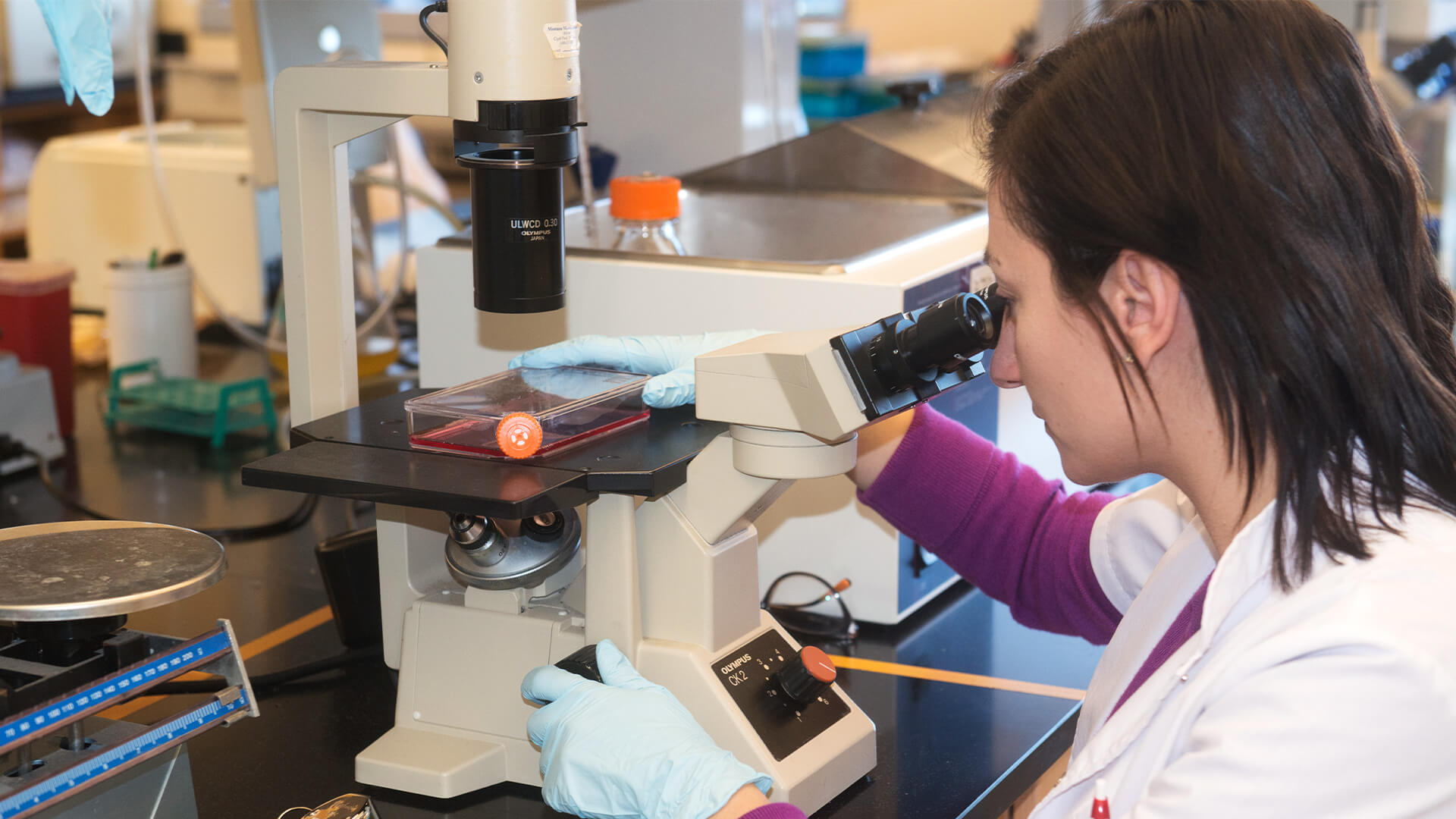 Program Features
Student Employment Opportunities
Gain experience in veterinary and animal production research, veterinary diagnostic service and animal care as a student employee. 
Form Faculty Connections 
Work with faculty who will examine your interests and abilities, define your career goals and help facilitate internship opportunities. 
Vet School Ready 
Take your learning beyond the classroom by gaining valuable professional experiences that will prepare you for admission to a veterinary medical school.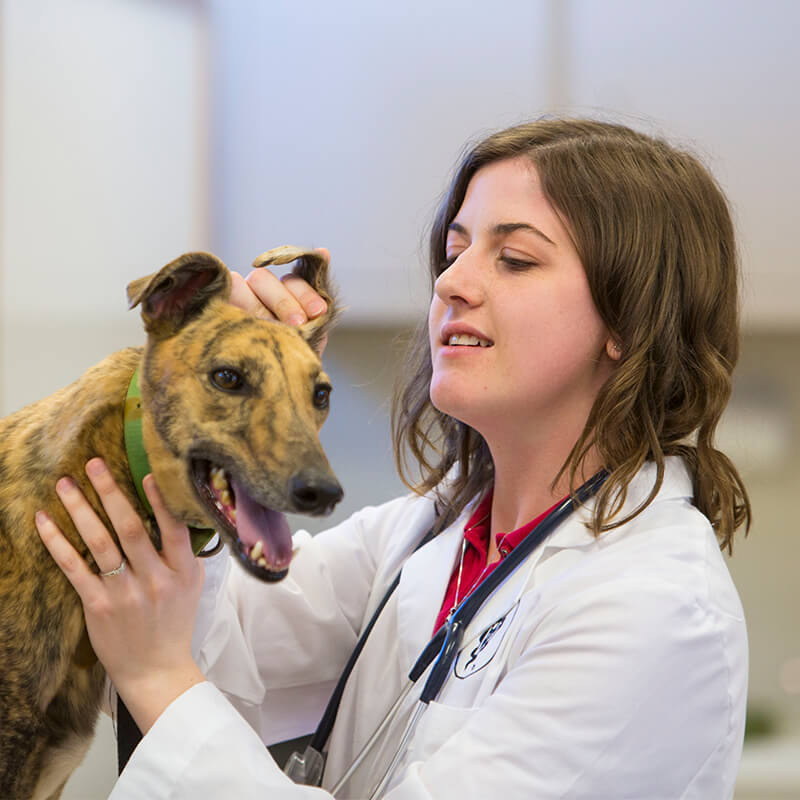 Notable Courses
Success in Veterinary Science (PVET 101)

General skills for college success and survey of careers for students interested in going on to veterinary school or other science related areas.
Animal Physiological Systems (ASCI 340)

A comprehensive look at the major physiological systems that comprise the mammalian body. Labs offer hands-on learning experiences through dissections, clinical demonstrations and interactive multimedia.
Breeds, Signalment and Vitals of Domestic Animals (VBMS 250)

Fundamentals of signalment assessment that include identification of domestic animal breeds, terms used when describing species and introduction to species-specific life history and vital signs.
Principles and Prevention of Livestock Diseases (VBMS 303)

Management techniques in the control of metabolic, infectious and parasitic diseases of domestic animals and understanding of basic concepts of the important diseases of livestock.
Wildlife Health (VBMS 425)

Engage in discussions of important zoonotic diseases, diseases of conservation concern, non-infectious threats and strategies for assessing and managing wildlife health.
Pathogenic Microbiology (VBMS 441)

Fundamental principles involved in host-microorganism interrelationships. Identification of pathogens, isolation, propagation, mode of transmission, pathogenicity, symptoms, treatment, prevention of disease, epidemiology and methods of control.
Huskers Do Big Things
Internships
Intern, Kings Veterinary Sciences, Lemoore, California
Equine clinic intern, Veterinary Hospital at Universidade Federal de Minas Gerais, Belo Horizonte, Brazil
Animal agriculture food, safety, and quality intern, Cargill Turkey and Cooked Meats, Waco, Texas
Research assistant, School of Marine and Animal Science, University of Miami
Intern, Companion Animal Veterinary Clinic, Norfolk, Nebraska
Marketing assistant, Nebraska Game and Parks Commission, Lincoln, Nebraska
Careers
Wrangler, Yellowstone National Park, Wyoming
Veterinary practicing partner, The Animal Center, Alliance, Nebraska
Scientist, CEVA Biomune, Kansas City, Kansas
Vet assistant, Stolley Park Vet Clinic, Grand Island, Nebraska
Laboratory technician, Zoetis, Lincoln, Nebraska
Chemical analyst, Midwest Laboratories, Omaha, Nebraska
Graduate Schools
DVM Program, University of Nebraska–Lincoln, Iowa State
DVM Program, Kansas State University
Doctor of Pharmacy Program, University of Nebraska Medical Center
Diagnostic Medical Sonography, Bryan College of Health Science
Ph.D. Program, Montana State University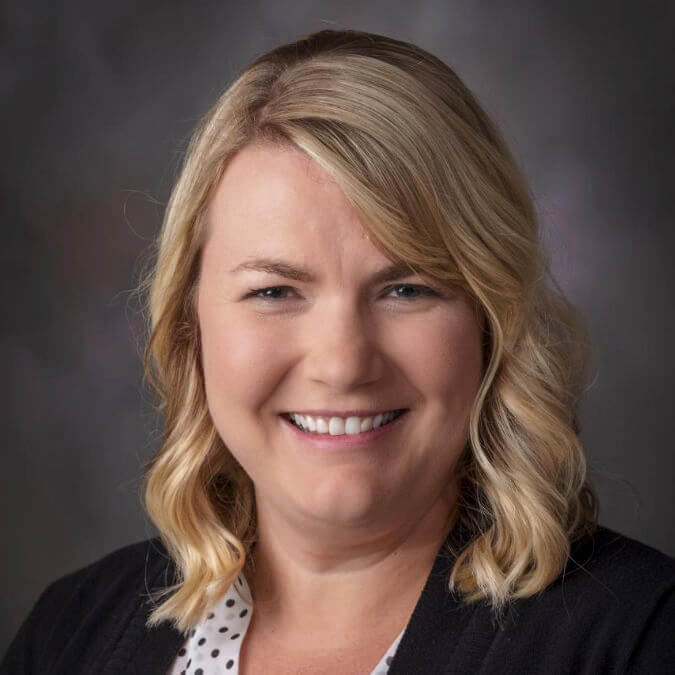 Featured Faculty
Amy Desaulniers, Assistant Professor
Dr. Amy Desaulniers is a reproductive physiologist specializing in testis biology and endocrinology. In addition to biological research, she is also interested in the scholarship of teaching and learning. Her previous pedagogy research focused on the identification of effective methods to promote learning in large enrollment undergraduate physiology courses. Her long-term teaching goal is to identify innovative and evidence-based strategies to enhance learning and knowledge retention to better educate future veterinary professionals and biomedical scientists.
Academics & Experiential Learning
Learn the inner workings of how a vet clinic runs by taking a course that will help you run your own veterinary clinic someday.
Working in a veterinary clinic helps provide you with the knowledge and skills to become a competitive applicant.
Career Preparedness
Work with faculty who are eager to assist you in research, internships, mentorship and networking.
Begin preparations for vet school and your career on your first day of classes. By working with animals, engaging in the curriculum and your peers, you will have the resources to pursue a career in veterinary medicine.
Community
Many students partake in internships and have jobs in veterinary clinics around the community.
There are many clubs and organizations, such as Pre-Vet Club, that host a community dog washing clinic.
Have Questions?
We're Here to Help
If you have questions about the Veterinary Science major or navigating the application process, contact us.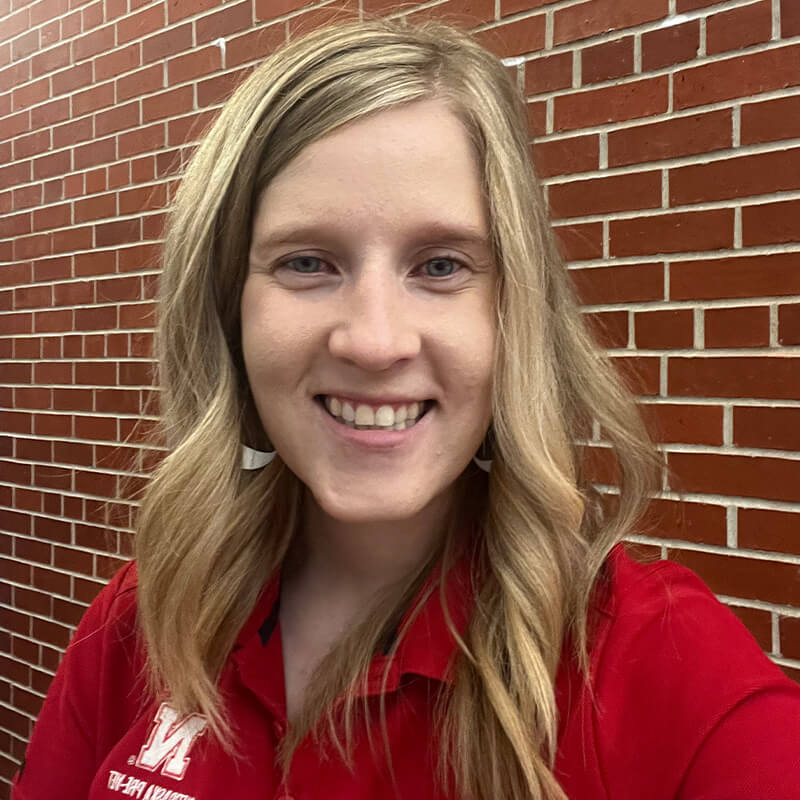 Contact Name

Taylor Nielsen

Contact Title

Recruitment Coordinator

Phone

Email